This type of trading entails holding a market position for a relatively long period of time, depending on the security, it can be for several weeks or months. Traders who use this trading strategy focus on the bigger picture and ignore the small price movements that happen every now and then.
Some securities are better traded in the long term due to low volatility. Assets with low volatility do not provide significant gains in the short term. Therefore, traders tend to open market positions on these types of securities and hold them for a long time period in order to see bigger changes in their investments.
A great example of a buy-and-hold strategy in Forex is the GBP/USD pair. If a trader opened a market position on the 30th of June 2020, the market volatility on that day was only around 1%, which did not provide promising gains for the trader.
However, if the trader held that same position for 2 months, they would have seen a 7% return on investment, and a 15% gain on investment if the market position was still open 1 year later.
Taking the same example in numbers, if a trader invested $1,000 in one day they might receive $10 for intraday fluctuations. However, if the same position was active for 1 year, the trader would see a $150 increase in their investment.
Long term vs Short term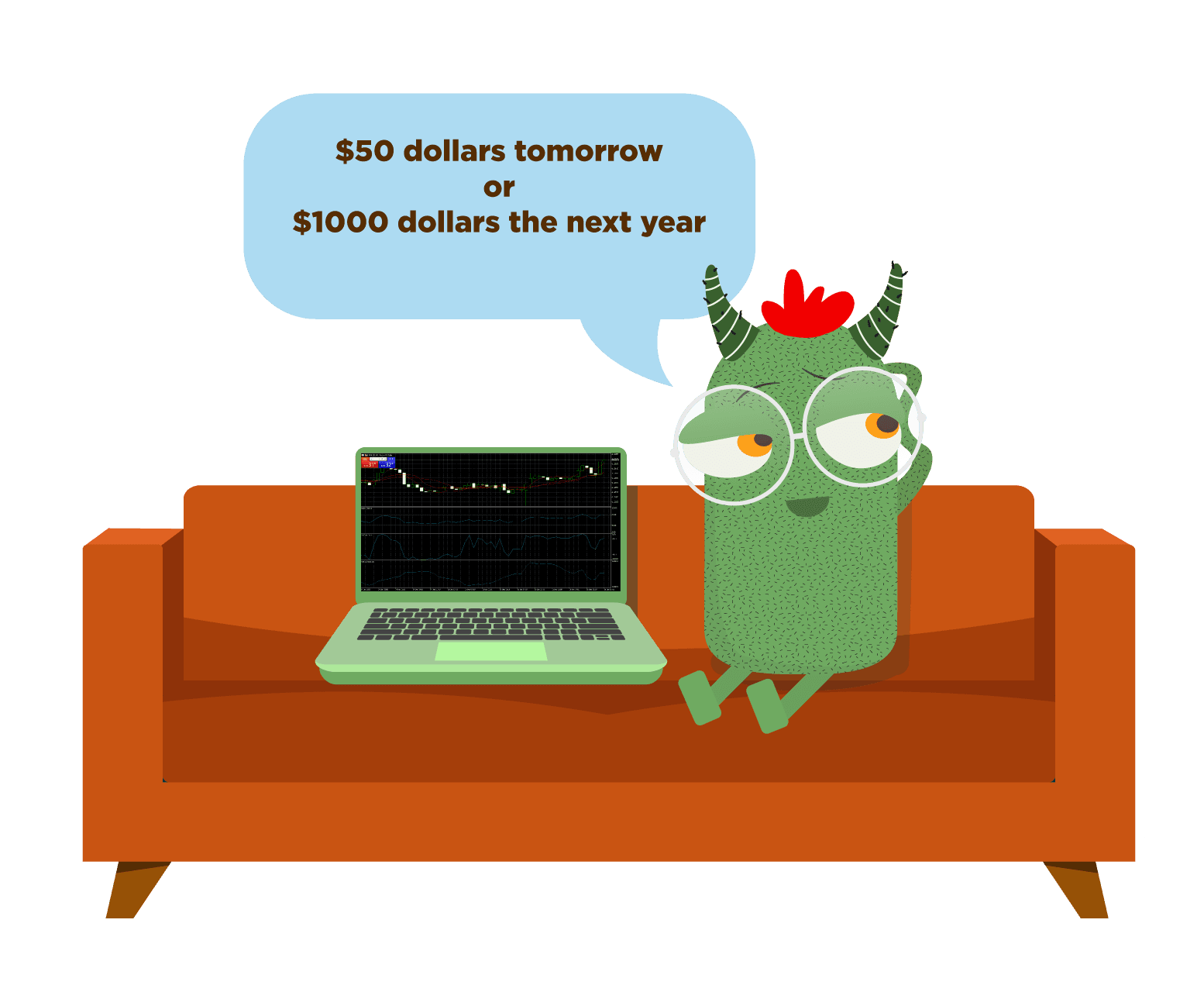 Unlike short-term traders, trading currencies long-term does not require the permanent attention of the trader, they can just enter the market and check back whenever they want after a long time.
This way, traders do not need to stress and keep their eyes glued to the trading screens to catch the intraday trend and fluctuations. This type of trading is designed for those who do not have time to check their investment several times on the same day.
For example, Forex scalping requires investors to execute market orders every 15, 5, or even 1 minute, which definitely needs uninterrupted attention by the trader.
Similarly, swing traders who need to follow the trend before they enter/leave the market, spend a lot of time analyzing the trend movement and the projected direction.
Thus, the long-term Forex trading strategy is used by traders who are working during the day or basically are not free during the daytime.