News trading implies taking decisions about a trading position after the release of news or a public statement. It means that the news released will have a direct or indirect impact on a specific stock price.
This trading strategy requires a skilled trader who can analyze the impact of the news on the stock market, and whether a specific stock price will increase or decrease. A trader needs to act quickly in order to benefit from the upcoming price changes.
The trader also needs to have direct access to the source of the information, listen to the news, and react before the news makes its way through digital means of communication.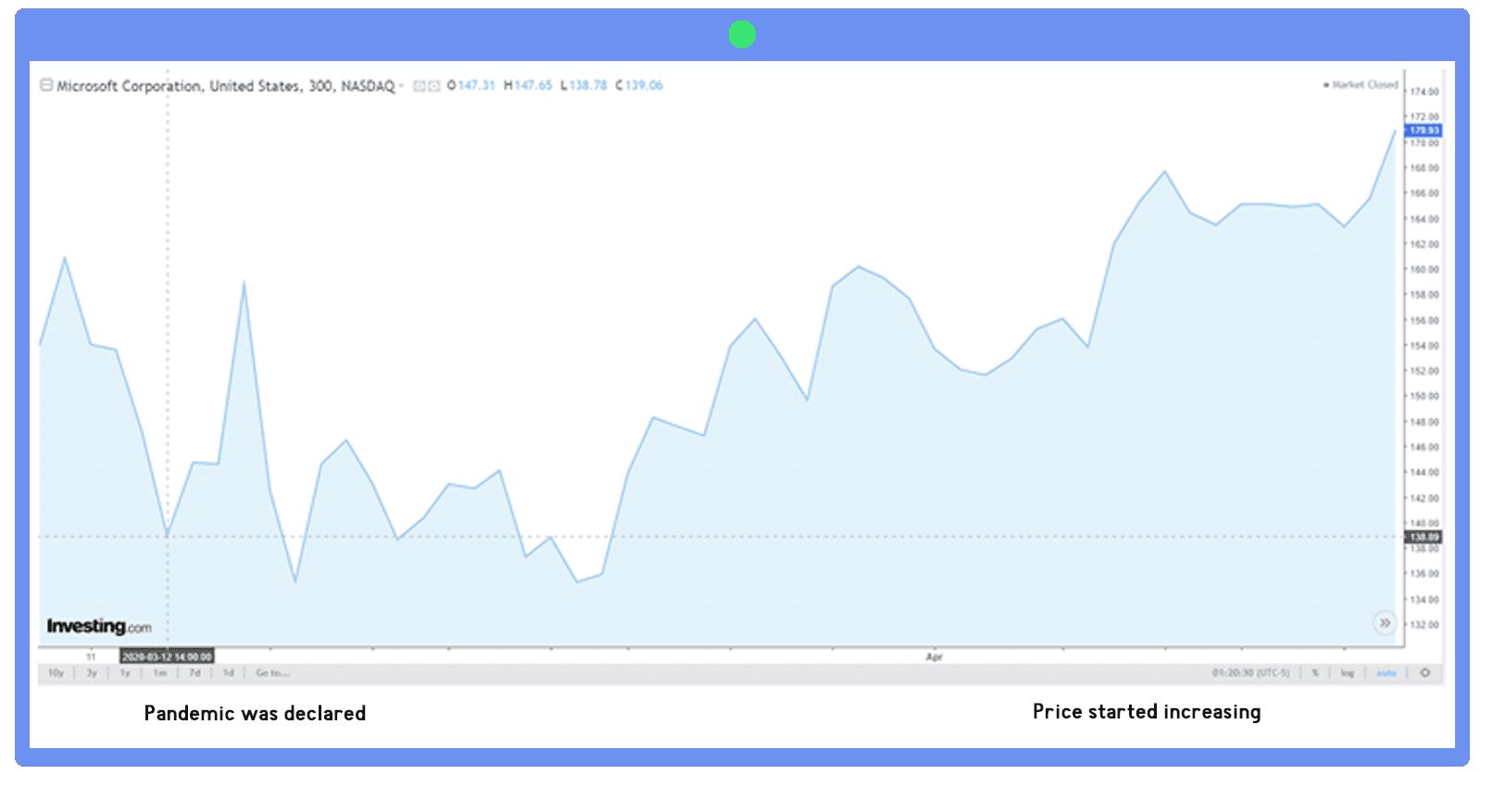 Companies like Microsoft benefited a lot from the news release in 2020. When Covid-19 was officially announced as a pandemic, more people started using virtual means of communication, and corporations went for online meetings and interviews.
This caused Microsoft's stock price to increase from $135 to $210, or around 50% growth between March and December 2020.
Another type of news that can affect the stock price of a certain corporation is the earnings reports. Such reports give hints about the financial performance of the company.
If a company announces earnings that are below expectations, it will indicate that it is not as profitable and will incur increased costs, driving its stock price down. As a result, shareholders will start selling their stock, pushing the stock price lower.
Pros & cons of news trading
Some traders enjoy the thrill associated with this trading strategy, while some traders try to avoid it, let's see some pros and cons of this strategy.
Advantages:
Huge trading opportunities, as there are several news releases every day
Entry into the market is determined by the release of the news
Disadvantages:
Requires high analytics skills
Requires quick reaction to execute market orders
The risk associated with keeping the account running overnight