A scalping strategy relies on the buying and selling of several assets throughout the day and can also be done over the course of just a few minutes. Using this strategy, a trader does not hold the position for a very long time.
To be better informed about the anticipated price movement over this short time, there are some MT4 indicators that help traders execute the best possible orders, such as:
Bollinger Bands Indicator
Exponential Moving Averages (EMA)
Parabolic stop and reverse (SAR)
Bollinger Bands indicator
Bollinger Bands is one of the most popular indicators created by John Bollinger in the 1980s. This MetaTrader 4 technical indicator uses 3 bands that assist in reading the price movement and helps traders determine the market conditions.
The middle band represents the price movement of the asset.
The upper and lower bands contract and expand to represent the market volatility.
Here you enter the market when the market price is indicated with a flat band, or a straight line, which means that the market price is not sharply moving up or down.
When the middle band touches or comes too close to the lower band, it indicates a buy. This is held shortly until the middle band touches or comes close to the upper band, indicating a selling opportunity.
Exponential Moving Averages (EMA) indicator
This indicator uses the average of the historical price movement, giving more weight to recent price changes, and based on that, the anticipated price trend is sketched out by the software.
This MT4 indicator is an advanced variation from the classic moving average indicator. EMA provides a better picture since it considers the recent price changes at a higher value and gives more importance to them.
Some configurations should be set up beforehand, for example, the red line (fast MA) = 7 and the blue line (slow MA) = 14.
The entry point (buy order) using this indicator is when the red line approaches the blue line from below.
While the exit point (sell order) is when the red line crosses out from the blue line from above.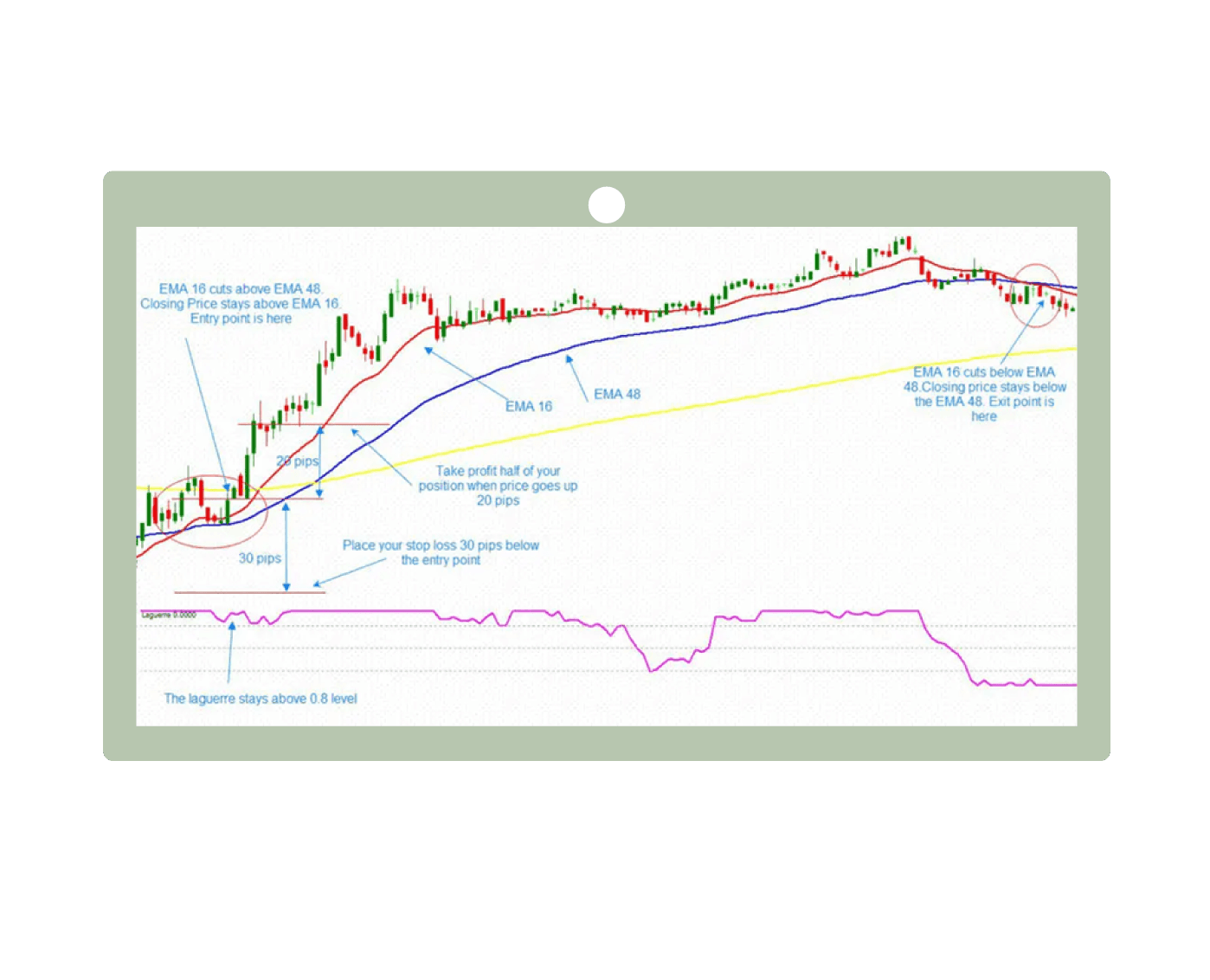 Parabolic stop and reverse (SAR)
This free downloadable indicator for MT4 is a simple indicator designed for scalpers. It clearly shows the point at which the price trend is changing its direction.
Developed by J. Welles Wilder, this indicator uses technical analysis to predict potential price movements, and it depicts points over or below the price trend.
This MetaTrader4 indicator is either shown as green dots below the price trend indicating a buy option, or a bullish trend. On the other hand, if the price trend is bearish, the dots will turn red above the price trend, pointing out a selling opportunity.
Scalpers find it easy to use this MetaTrader indicator, because it visually shows the turning points and where the trader needs to buy or sell a market position.