The most notorious crypto scams in history
The most notorious crypto scams in history
Crypto scams have been around forever. Whenever there is something where big money is involved, scammers continually try to take advantage of unsuspecting people. Crypto is not an exception to this and throughout its 13-year history, there have been many notorious scams pulled off by individuals and big corporations alike.
From BitConnect to OneCoin, there have been billions of dollars scammed from investors who were investing in something that looked promising, with a bright future, but in the end, came out as scams just constructed to make quick cash grabs.
Most Notorious Crypto Scams
BitConnect - $3.54 billion
OneCoin - $4 billion
Squid Game Token - $2.2 million
Seth Greens' NFT collection - $1 million
SaveTheKids - $800,000
BitConnect - $3.45 Billion
Released in February 2016, BitConnect was the platform that let users loan their cryptos to the company and receive high-interest rates in return. The platform promised to use crypto trading bots and volatility trading software to make guaranteed returns for investors.
Each loan had to be made in BitConnect Coin BCC. Whenever someone wanted to loan out their crypto, they had to swap them to BCC, and only then were they able to loan out their crypto. Interest rates were also paid out in BCC and people had to convert them into other cryptos in order to take out their profits.
BitConnect quickly rose in popularity, with more and more people putting their money into this project. It became so popular that BCC was among the top 20 cryptos in 2017. One of the reasons that caused this rose was the BitConnect referral system. Users were encouraged to invite new users to the project using their referral codes and in return, they received different kinds of rewards.
Promising huge returns on cryptos and encouraging users to use the referral system to get more people on board was working fantastically. You might think that this sounds awfully lot like a Ponzi scheme, and you would be correct in thinking that. In January 2018, Satish Khumbani, who was the founder of the project, closed down the whole operation.
He received cease and desist letters from the North Carolina Secretary of State Security Division and the Texas State Securities Board. He, alongside his co-conspirators, was charged with wire fraud, conspiracy to commit commodity price manipulation, conspiracy to commit international money laundering, and operating a money-transmitting business without a license.
In total $3.45 billion was lost in this scam, with most of those funds still not recovered.
OneCoin - $4 Billion

Considered the biggest crypto scam ever, OneCoin was an Altcoin founded in 2014 by Dr. Ruja Ignatova alongside her husband.
Ignatova, who holds a Ph.D. in international law, put a huge effort into promoting her crypto token. She talked in sold-out venues, such as Wembley Stadium, promoting OneCoin as a Bitcoin killer, and the next big thing.
This crypto soon gathered huge popularity. But in reality, OneCoin was nothing close to crypto and was just a marketing scheme. They were selling educational materials about finances and those who purchased those materials had the right to mine OneCoin. Some of the materials cost up to $10,000.
This already sounds fishy but in 2014 crypto was still a new concept and people did not have a deep understanding of how blockchain operated. What's interesting is that OneCoin was not even on a blockchain, which meant that those who purchased educational materials in order to mine OneCoin, could not even mine it, as it is impossible to mine a token that is not on the blockchain.
In reality, OneCoin was built on a simple SQL programming language. This made OneCoin unprotected, as the code could be changed at any time without leaving any record of it. On top of that, this token was not listed on any exchanges and could only be traded on the internal marketplace, which made sure that people could not sell big quantities of tokens.
"Our technology allows us to become a reference coin for all the cryptocurrencies" - Ruja Ignatova
In 2017, Ignatova departed from Sofia, Bulgaria, and took $4 billion of investor's money with her. Ever since then, no one has seen her and she is still missing after almost 5 years. In June 2020, Ignatova was included in the FBI's Top 10 Most Wanted list. Anyone who will provide the FBI with information that will lead to her arrest will receive a $100,000 reward.
Squid Game Token Scam - $2.2 Million
When Squid Game hit the streaming service Netflix, it instantly became a global sensation and the most-watched show in Netflix's history. This success of the show gave some people the idea to make quick cash and someone created the Squid Game Token.
The internet and media outlets fell for this obvious fake altcoin which had no connection with Squid Game the show. In just a few weeks, the Squid Game Token exploded and nearly reached the $3,000 mark. Media outlets such as Forbes, CNBC, and many others started to promote the token by discussing how it rose so much in such a short time.
There were many different red flags from the get-go. The first and most obvious was that this was an unofficial token and had absolutely no connection to Netflix's hit show Squid Game. But if we look past that, another red flag arose when most of the investors complained that they were not able to sell their tokens to take out profits. The Squid Game token had an anti-sell-off mechanism built into the code, which limited who could sell the token.
Of course, this anti-sell-off mechanism did not affect the creators of the token, who immediately dumped the majority of the tokens and made the Squid Game token absolutely worthless.
This scam will remain a big stain in major outlets' history as their coverage of the token was what brought most investors to the project.
Seth Green's NFT Collection - $1 Million
This scam is the most recent on our list. Seth Green, who many know as the creator of the famous Adult Swim animation series Robot Chicken, got his entire NFT collection stolen. Green fell victim to a phishing scam that saw a scammer taking his Bored Ape #8398, two Mutant Apes, and a Doodle NFT.
On the surface, this might not seem like a huge loss compared to some of the scams we mentioned earlier, but Green lost more than just NFTs. White Horse Tavern is a show that Green has been working on. This show aims to be a mixture of real-world and NFTs. The main character in the show was going to be Bored Ape #8398 which was stolen from Green.
Usually, when you purchase NFTs, original authors keep the intellectual rights of the NFT, and owners are not allowed to use them in a commercial manner without permission from the author. But Bored Apes Yacht Club NFTs don't work like that. When someone purchases a BAYC NFT, they also receive intellectual rights and are free to use their NFTs as they please.
This is where the biggest problem in this scam arose. Green didn't hold the commercial rights for Fred Simian (this is what he names his Bored Ape #8398). As the scammer sold Green's Ape on the secondary market, Green was not allowed to use the Ape in his show as the new owner had the intellectual rights to the Ape. Green then had to purchase the Bored Ape #8398 back from the new owner for the price of $297,000.
But Green can take some positives from this. His case got big internet attention. This caused his upcoming show to get a bigger spotlight, so let us call this case a $297,000 marketing campaign.
SaveTheKids - Around $800,000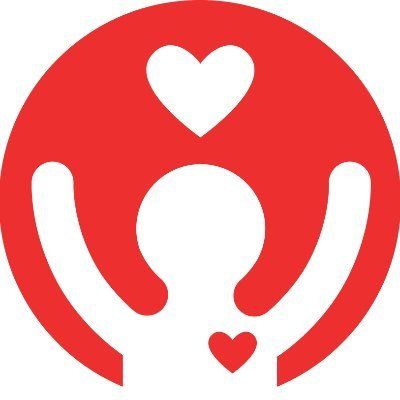 If we were to scroll through Twitter and Instagram in 2021, we would have seen many influencers promoting a variety of cryptocurrencies, which in the end were designed for the purposes of Pump-and-Dump.
This scam and the concept of the token which was used for the Pump-and-Dump is what makes it stand out.
In June 2021, some of the members of one of the biggest and most famous esports organizations, Faze, started to promote the cryptocurrency $KIDS. These Faze members were Teeqo, Jarvis, Kay, and Nikan. This $KIDS token was a cryptocurrency from the charity organization SaveTheKids.
The promotion Faze members did for the token was not just a few tweets mentioning the charity. They made long statements as to how big the token is going to become, and even shot promotional videos for it.
The idea behind $KIDS was simple. Faze members promised that $KIDS had a huge potential for growth and would give out huge returns. Along with this, 1% of the transactions were meant to go to the charity organization SaveTheKIds.
The SaveTheKids token has a mechanism in place to protect it from whales. This anti-whale mechanism was designed to not allow the selling of more than 0.1% of the total supply within 24 hours. This made people believe in the project but as soon as the token went public, the 24-hour timer was changed to 1 minute.
Within a few days, influencers dumped all of their tokens and made this crypto worthless, leaving investors with huge losses. Once this scam came out, the Faze clan suspended all the members involved in this scam and issued an apology. It is unclear how much money was lost in this scam, but each member made it out with at least a few hundred thousand dollars.
Let's practice!
Our partner, XM, lets you access a free demo account to apply your knowledge.
No hidden costs, no tricks.
How can you spot crypto scams?
If it looks too good to be true, it probably is. This is the quote that everyone should think about when making crypto investments. In general, before investing, it is recommended that you research the group which is behind the project and what utility the crypto has. If they have a vague description of what they are up to or promise something beyond belief, just stay away.
"It's a proprietary strategy. I can't go into it in great detail." - Bernard Madoff
What is Rug Pulling?
Rug Pulling is a type of scam where developers attract investors by promising huge returns or other forms of returns. When the project grows, investors then pull the rug and take out all of the money from the project, leaving investors empty-handed.
What is the biggest crypto scam?
OneCoin can be considered the biggest crypto scam in history. OneCoin developer Dr. Ruja Ignatova made off with $4 billion of investor's money. But OneCoin was never a crypto and was only disguised as one. If we look at actual cryptos, BitConnect's scam can be considered the biggest crypto scam in history.