Before we start going through the detailed process of signing up, please consider that signing up for an XM Demo account is super easy and doesn't require any kind of knowledge of trading. The only two things you will need to have is an internet connection and a few minutes of your time.
Step 1 - Visit The XM Website
Before we start talking about how to open an XM Demo account, you have to visit the broker's website - xm.com. By providing some basic information about yourself you will be able to open an XM Demo account. You must click the red "open demo account" button to begin the signup procedure and will be able to use the website's different features once you have created your XM Demo account.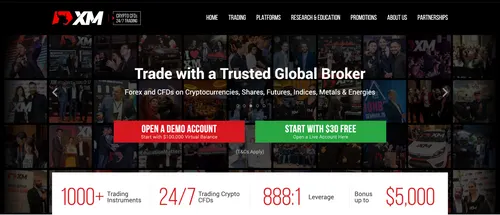 Step 2 - Fill In The Registration Form
After clicking the button "Open a demo account" button, it will take you to the page where you have to fill in some personal information (first name, last name, country of residence, city you live in, phone number, e-mail, and preferred language) and trading account details (platform type, account type, base currency, and leverage) as well.
Be sure to fill in all the information correctly before you proceed to the next step. On the same page, the last thing to fill in is the password.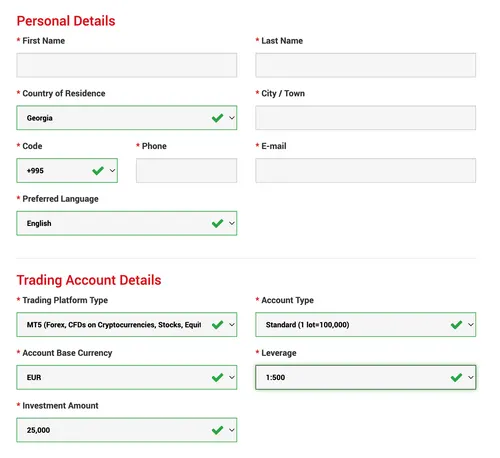 Step 3 - Confirm The Account
The last step in creating an XM Demo account is to verify your email address. After you have completed all of the blank fields, click the green "Open a demo account" button. After clicking it, you will get instructions through email, that will look like this:
Click "Confirm Email address" to finish the signup process.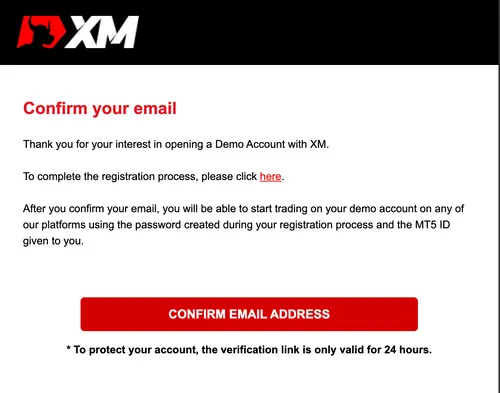 Step 4 - Log In & Start Virtual Trading
After Email confirmation, you will receive a message - something like the picture below. Don't forget to note your MT5/MT4 ID.
Finally, the trader must click on the green button to download or launch MetaTrader 4/5 or the MT 4/5 Webtrader platform.
After confirmation, you will go back to the XM website and push the button labeled "Member Login" at the top of the screen. It will take you to the page where you have to fill in the blanks for your MT5/MT4 ID and your password. After filling in the information you click the login button and all should be good to go.