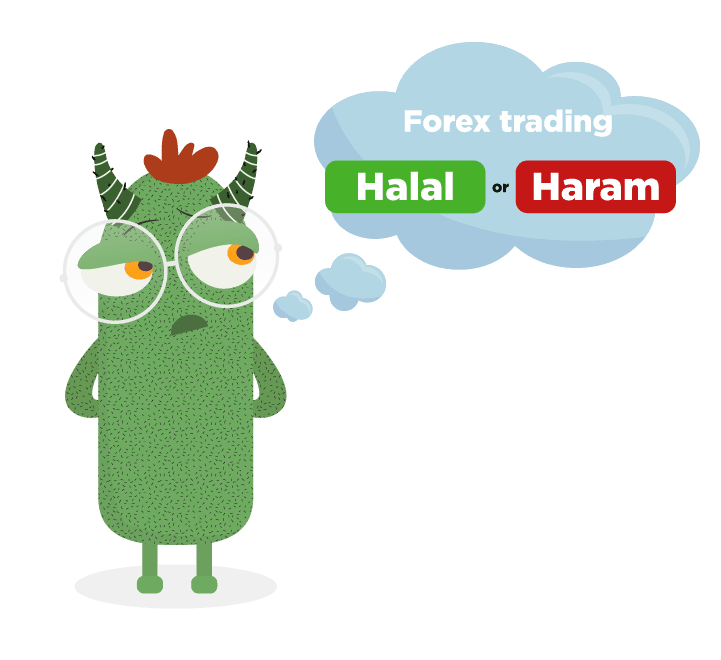 Let's start by explaining the meaning of halal and haram trading before going a bit deeper into it. Halal means something that is permitted and allowed according to the Quran. As such, Halal trading is a form of trading that is in line with Sharia Law.
On the other hand, haram is the contrary - something that is prohibited and forbidden by the Quran. When a trade is Haram, it means that it does not line up with the regulations of Islam and Sharia Law.
With trading becoming accessible to everyone on the internet, it has become questionable if these types of trades are allowed by Sharia Law. To answer this question, let's see what are the regulations of Islam, and what are the religious opinions about trading in general.
Islamic rules stemming from the Quran suggest that any income that is received without any job or effort being spent, is considered an invalid money generation. So, the reason why Forex is not allowed in Islam is that it includes several forms of interest that are to be paid and/or received.
The reason this matter draws the attention of many religious leaders is that people are able to make a lot of money from Forex trading without having to exert much effort to do so, and can get extremely wealthy from this practice.
In fact, some people rely on Forex trading as their primary source of income. This, along with the fact that the massive price fluctuations associated with currency trading can hurt the national economy, are what some religious leaders suggest could be considered Haram.
Trading is usually tied in with many interest payments, commissions, and payments that are said to be outside the rules of having a legal source of income. Leverage, swap interest, and the receiving or paying of any other interests are considered to be the things that fall outside the Law of fair trade.
So, a trader needs to avoid using any of these in order to be considered a halal Forex trader. Basically, Forex trading is a sort of trading that is legit and acceptable but needs to be practiced without receiving or paying any interest.